Detroit Jazz Fest will feature tributes to Aretha Franklin
By Susan Whitall
Special to The Detroit News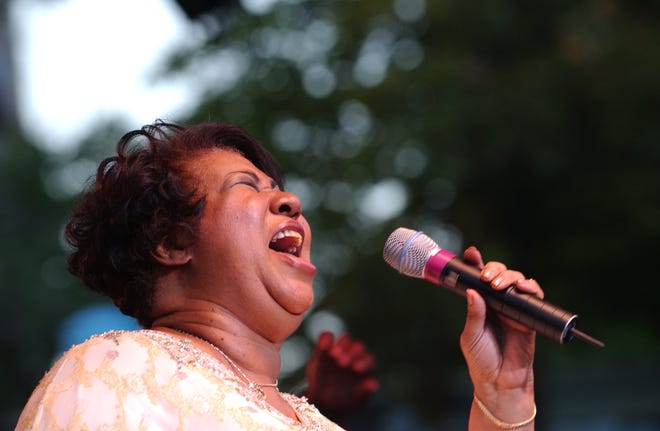 It's a confluence of events that couldn't be helped — the Queen of Soul's funeral will take place Aug. 31, which is opening night for the 39th Annual Detroit Jazz Festival.
Much of the city will be mourning Aretha Franklin, including many of the musicians performing at the jazz festival, which runs Aug. 31-Sept. 3 in downtown Detroit. Franklin appeared at the festival herself, in 2004. 
Chris Collins, president of the Detroit Jazz Festival Foundation and creative director of the festival, said there is nothing formal planned currently, but several musicians with personal links to Franklin will be doing personal tributes to her throughout the weekend, including Straight Ahead at the Detroit jazz group's 25th reunion show Sept. 1.
"Straight Ahead's Gayelynn McKinney, of course, played with Aretha," Collins said. "And (bassist) Ralphe Armstrong (appearing Sept. 2 with his Fusion Reunion), will do something; he played with Aretha for a long time. (Singer) Joan Belgrave will include something in her set (Sept. 2). There will be others, of course," Collins said.
There will undoubtedly be more formal tributes in future.
"The jazz fest celebrates the influence that Aretha has had on all musicians and lovers of music here in Detroit and globally," Collins added.
Susan Whitall is an author and longtime contributor to The Detroit News. You can reach her at susanwhitall.com.