Equality, community close to Franklin's heart
Susan Whitall and Candice Williams
Unknown
Aretha Franklin may have been criticized for not always keeping track of her finances or real estate, but she never stinted in her support of charities, especially in the Detroit area.
She was particularly active each year during the winter holidays in donating to food pantries and her late father's church, New Bethel Baptist Church in Detroit. In the past, she donated canned and uncooked food in quantity, but in more recent years, as the neighborhood surrounding New Bethel Baptist struggled to accommodate the many homeless and locals who had no way of preparing their own food, she and the church provided free, cooked Thanksgiving dinners to thousands at her Thanksgiving Gospel Music Feast, along with a slate of gospel music from some of the genre's greatest stars.
Robert Smith Jr., pastor of New Bethel, said Franklin exhibited strong faith in her last several months.
"Faith is what it's all about," Smith said. "Not what you know, but what you don't know, but live as if you did know. She lived in a way that she felt was going to heaven… So she was able transition in peace."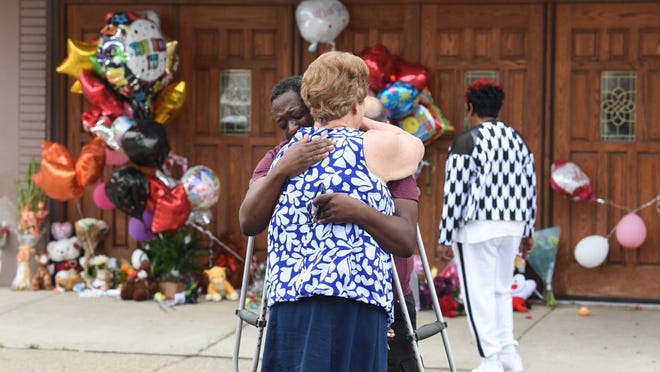 Smith said this week would have marked another annual gospel concert at the church that Franklin would give in honor of her father, C.L. Franklin. He considered Franklin the lifeblood of the church.
Smith said he was hoping that Franklin would have lived at least another few months.
"The question you have to ask yourself at your death, 'did I leave the world better? Is there anybody else that's better off because I lived?' And of course Aretha can say that very boldly. She left the world better in a lot of ways," Smith said.
About a decade ago, Franklin presented old-fashioned Gospel Music Revivals, in the tradition of the revivals she enjoyed as a young girl, at other churches around the city. There was no admission price, allowing the community to enjoy world-class gospel for free and the added bonus of seeing Franklin perform when she was so moved.
In 2008, Franklin was named MusiCares Person of the Year by the Recording Academy (the Grammys), in recognition of her artistic and philanthropic achievements. The dinner in her honor raised $4.5 million, the charity's highest take ever (helped along by the auction of a pink Franklin-autographed Cadillac CTS for $51,500).
In late July 2010, Franklin and Condoleezza Rice paired up for a charity concert in Philadelphia to raise money for music studies for urban children. Rice, the former U.S. secretary of state and a classically trained pianist, accompanied Franklin as she sang.
Franklin also was a staunch supporter of the Robert F. Kennedy Center for Justice and Human Rights, donating items for auction to benefit the center including, in 2009, one-on-one singing lessons.