Appeals court revives ex-Flint official's lawsuit against city for wrongful firing

Leonard N. Fleming
The Detroit News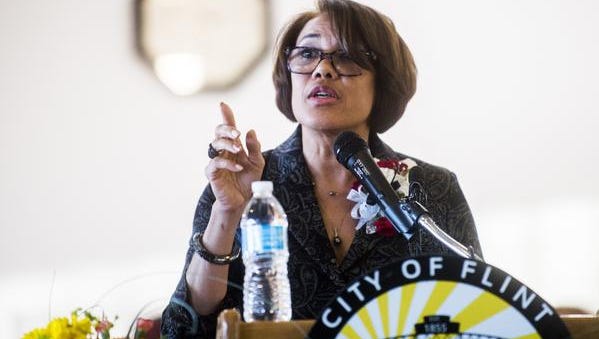 The U.S. 6th Circuit Court of Appeals has ruled that a former city employee's whistle-blower claims in a lawsuit filed against Flint Mayor Karen Weaver may proceed after getting dismissed by a lower court judge.
The three-judge panel agreed with Detroit federal District Judge Sean Cox that former Flint administrator Natasha Henderson couldn't sue the city of Flint on free speech grounds. But Cox should let Henderson's lawsuit go forward for allegedly violating the Whistleblower's Protection Act.
Henderson, who was fired in May 2016, sued Weaver and the city, arguing she was wrongly fired two days after sending then-city attorney Anthony Chubb an email asking him to look into an "allegation of unethical conduct" by the mayor.
Cox dismissed the three-count complaint, ruling Henderson did not prove Weaver knew of her complaint before firing her. But the Appeals Court partially reversed Cox in a 2-1 decision with a partial dissent from Joan Larsen, a former Michigan Supreme Court justice and appointee of President Donald Trump.
"Henderson has mustered sufficient circumstantial evidence of a retaliatory motive to prevent summary judgment," wrote Judge Jane Branstetter Stranch, an appointee of President Barack Obama.
But the Court of Appeals based in Cincinnati said Henderson's job description "contains some responsibilities that arguably include reporting unlawful or unethical behavior. For example, Henderson was responsible for 'following financial best practices' and 'overseeing the day-to-day operations of the City.'"
Larsen said she agreed with the district judge's decision that the lawsuit should be dismissed in a summary judgment for the city of Flint and Weaver. 
A spokesman for Weaver did not comment.
The mayor had previously denied Henderson's lawsuit claims, calling them "ridiculous and completely false."
lfleming@detroitnews.com
(313) 222-2620
Twitter:@leonardnfleming