WOW air to offer flights from Detroit to India
Charles E. Ramirez
The Detroit News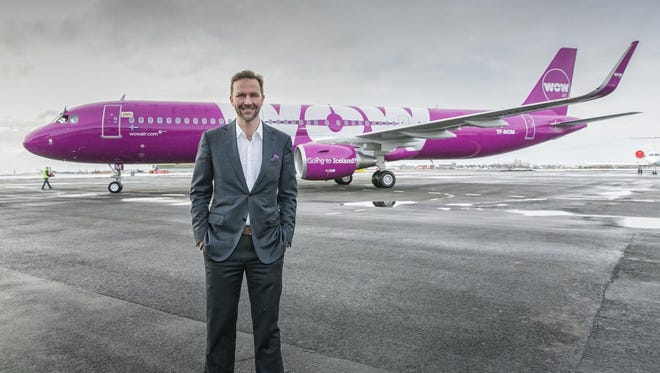 Icelandic, low-cost airline WOW air said Tuesday it will offer a new flight from Detroit to India in December.
Reykjavik-based WOW air began offering service from Detroit to Europe earlier this year.
Officials said one-way fares to Indira Gandhi International Airport in Delhi, India, via Iceland will start at $199 and premium seats will be available for $699.
WOW air's flights to India will also be offered from Newark Liberty International Airport, Boston Logan International Airport, Baltimore/Washington International Airport, Chicago O'Hare International Airport, Pittsburgh International Airport (PIT), San Francisco International Airport, Los Angeles International Airport and St. Louis Lambert International Airport, according to the company.
"I am thrilled to broaden WOW air's offerings and bring low fare international flight service to India," Skúli Mogensen, the airline's founder and CEO, said in a statement. "We are passionate about continuing our mission of enabling everybody to fly by making international travel accessible and affordable for all, and look forward to expanding our global service to provide travelers with the opportunity to see many parts of the globe, whether for business or pleasure."
WOW air's flights to India will be on new Airbus A330neo aircraft.
cramirez@detroitnews.com