Opinion: Invest in public education now
Ryan Berman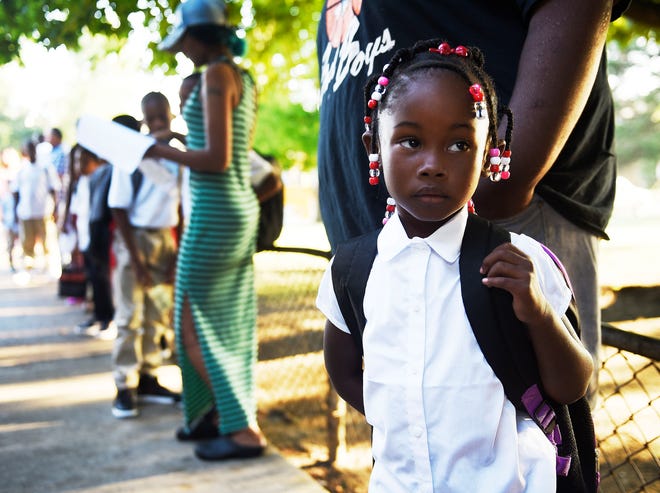 Next week, I will join thousands of Michigan parents in sending our kids off to their first day of school. We trust the education they receive this year will build upon the last and carry them toward future success. This is important because access to a free public education is guaranteed by our state constitution.
I take this commitment seriously and am working to ensure the education we provide gives Michigan the best possible return on investment for their taxpayer dollars.
We know for a fact that the education our children receive in their early and elementary years is the most crucial. Research shows that average annual learning gains are dramatically greater in the first four years of school. We further know that third grade reading proficiency is a powerful predictor of student achievement later in school and in life.
So, we need to equip our schools with the resources to ensure each Michigan child is starting their education as early and as best they can. The logic for maximizing our public education resources is simple: the earlier, the better.
That's why I join local leaders, like Detroit Mayor Mike Duggan, in supporting the creation of universal pre-K that would provide free preschool to every four-year old who isn't already eligible for existing early education programs like Head Start or the Great Start Readiness Program. Today, roughly 133,000 Michigan children are not enrolled in any early childhood program. That's 133,000 children who aren't getting the best possible start in their education.
Not only does investing in education early make sense for the student, it makes sense for the whole family. There are two education costs that have steadily risen for Michigan families: daycare and college. By putting resources toward early education, we kill two birds with one stone. We equip our children with the irreplaceable benefits of early learning, while helping to lessen the cost and need for daycare. Furthermore, this will reduce the need for resources required later on — as late as college — to help students catch up.
The cost of higher education makes up 15% of our general fund spending and we continue to put in more each year, with no guarantees that investment of millions of taxpayers' dollars goes to Michigan students and building our workforce. Investing more in education doesn't mean putting in more money across the board, it means allocating our resources to areas with the most impact. Without question, the place where our resources can make the greatest difference for all Michigan children — not just the college-bound — is in early education.
State Rep. Ryan Berman, R-Commerce Township, represents Michigan's 39th District.