Bears grab WMU receiver Daniel Braverman
Ted Kulfan
The Detroit News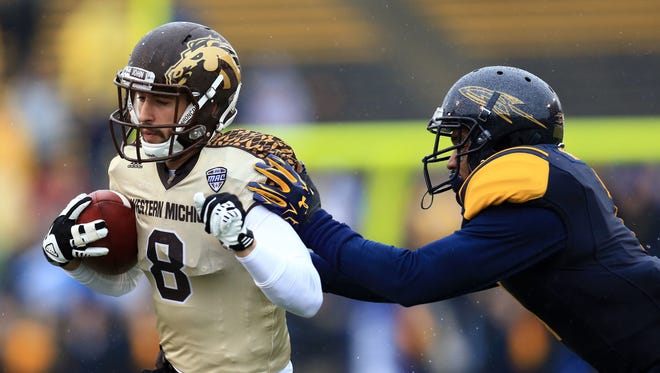 Daniel Braverman wasn't the fastest or biggest wide receiver in the NFL draft, but few can get open and catch passes like he does.
The dangerous slot receiver from Western Michigan was a seventh-round pick (230th overall) of the Chicago Bears on Saturday.
Braverman finished second in the nation with 109 catches, totaling 1,367 yards and 13 touchdowns.
Only 5-foot-10 and 177-pounds, Braverman is an ideal slot receiver with his quickness, moves and competitiveness.