Detroit King QB Dequan Finn flips from Central Michigan to Toledo
The Detroit News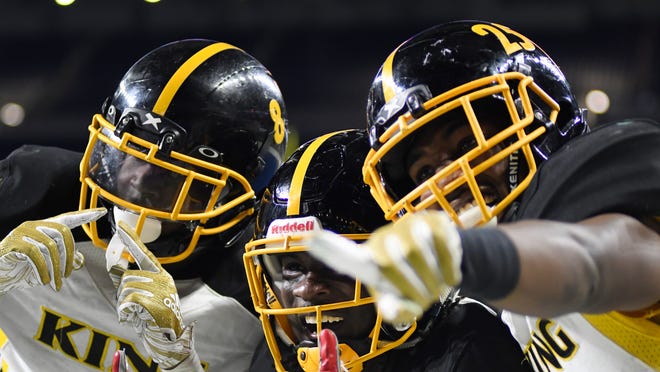 Quarterback Dequan Finn, who led Detroit King to the Division 3 state championship last week, committed to Toledo's 2019 recruiting class on Friday.
Finn had been committed to Central Michigan, but he had been rethinking that decision since John Bonamego was fired as CMU's coach last week.
"First off I would like to thank the whole Central Michigan coaching staff and program for taking the time and effort into recruiting me," Finn wrote on Twitter. "But after conversations with my family, I will be decommitting from Central Michigan. It's been a long recruiting process and I just want to thank all of the colleges that have been recruiting me throughout the season, and thank my coaches and family for guiding me and helping me to make the best decision. But now I would like to announce that I am committed to the University of Toledo."
Finn (6-1, 185) is rated a three-star prospect by the 247Sports Composite and the No. 31 dual-threat quarterback nationally for 2019.
Finn threw four TD passes and ran for another score in King's 41-25 triumph over Muskegon in the Division 3 title game at Ford Field.