Michigan State football game vs. Maryland is canceled
Matt Charboneau
The Detroit News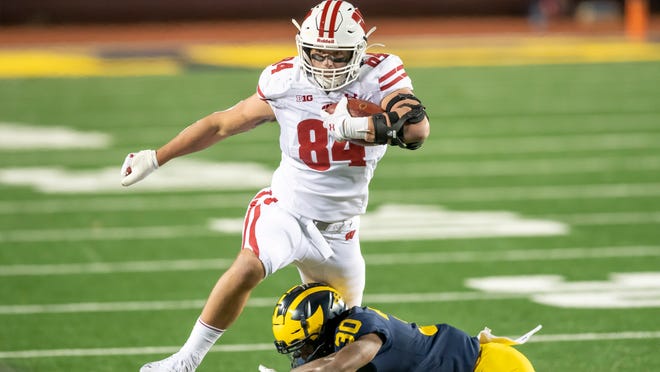 It's not something Michigan State was counting on, but the Spartans will have the week off.
That was confirmed on Thursday when Saturday's game between Michigan State and Maryland was canceled because of a continued COVID-19 outbreak within the Terrapins program. Maryland officials made the announcement official, meaning the Terps have now missed two straight games after last week's matchup with Ohio State was called off.
"I am gutted for our team and for our fans," said Maryland coach Mike Locksley, who tested positive on Wednesday and is isolating at home. "This team is eager to play and compete and continue the growth we've seen this season. This virus is testing our players and coaches right now, but I have no doubt that we will emerge as a stronger unit for having gone through this together. As for me personally, I am feeling strong, with only minor symptoms. I will continue to lead this program virtually and our game preparations for Indiana will begin immediately."
More: For Mel Tucker, it's 'battle and build' as he shapes Michigan State's roster
According to Maryland, over the past seven days, 15 student-athletes and seven staff members in the football program have tested positive for COVID-19. Locksley said he started to feel symptoms on Monday and was found to be positive on Wednesday.
The game will go down officially as a no contest and is the fourth Big Ten game that has been called off because of COVID numbers. In addition to both of Maryland's games, Wisconsin had games with Nebraska and Purdue canceled because of its own outbreak, one the Badgers returned from last week at Michigan.
The Michigan State-Maryland game is the 15th nationwide this week to be either canceled or postponed.
Michigan State (1-3) now shifts its preparation to a home matchup with Northwestern on Nov. 28.
"The health and safety of our student-athletes, coaches and staff remains our top priority," Michigan State coach Mel Tucker said in a statement. "While we are disappointed we won't be able to compete this Saturday, we certainly understand the situation and hope that Maryland can get back on the field soon.
"I want to thank our medical staff for everything they have done for our program all year long. We must remain diligent in following all of our safety protocols in order to give us an opportunity to play."
Maryland had been on a roll, winning two straight games before things were shut down.
"This team has really put themselves in position to create value for themselves with how they played the last two weeks," Locksley said. "A big win against Penn State and a come-from-behind team win against Minnesota really set us up to generate momentum as a team and a program. My biggest disappointment is we haven't been able to continue the process of how to prepare and how to practice to put us in the best possible position.
"Our players and staff have made some great sacrifices in an effort to try and play and to not have that opportunity is my biggest disappointment as the leader of the program."