Michigan-Rutgers will start at noon, Michigan State-Indiana at 3:30, both on BTN
The Detroit News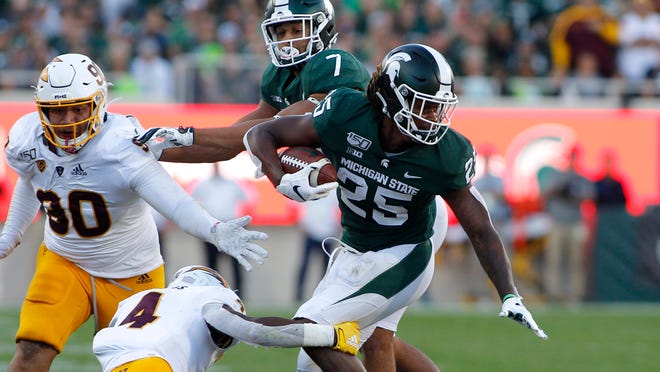 Michigan's home game against Rutgers on Saturday, Sept. 28 will start at noon and will be televised by the Big Ten Network, it was announced Monday.
Michigan State also announced its home game against Indiana on Sept. 28 will be at 3:30 p.m., and televised on the Big Ten Network. The start time of that game originally was released as 3:30 or 4 p.m.
The Wolverines (2-0) return to action this Saturday, following a bye, with a noon kickoff at Wisconsin (Fox).
The Spartans (2-1) are also on the road this Saturday, at Northwestern at noon, in a game televised by ABC.
MORE COVERAGE
Pac-12: MSU should have gotten third try at game-ending field goal
Dantonio: Quick clock, injuries, frustration contributed to MSU's 'chaotic moment'
Michigan State takeaways: Stewart emerges; Dantonio's game management alarming
Niyo: Spartans loss demands an explanation, and Dantonio comes up short