UM's Mone OK; Perry's status 'to be determined'
Angelique S. Chengelis, The Detroit News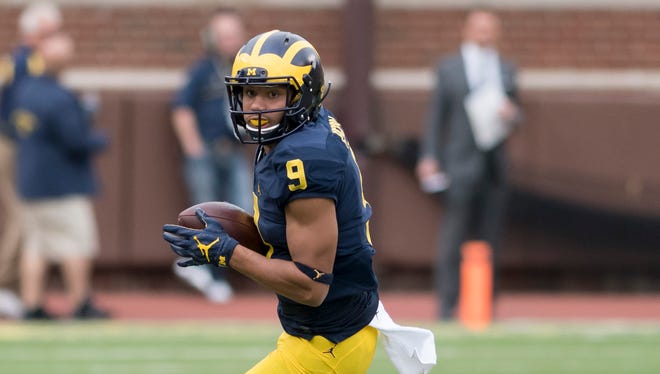 Ann Arbor – Bryan Mone left the first half of the Michigan State game last Saturday with a leg injury and didn't return, but he apparently is feeling fine.
Mone, who missed last season with a broken leg, and three games this season with a knee injury in the season opener, visited with Michigan coach Jim Harbaugh on Sunday.
"He fell down on his leg. Came off the field," Harbaugh said. "But came in yesterday and said he felt good."
Receiver Grant Perry missed his second straight game for disciplinary reasons. Harbaugh was asked if Perry, who last week he said was practicing, will be available for Maryland.
"To be determined," he said.
Harbaugh said he did not see left tackle Grant Newsome's tweet on Sunday featuring a photograph of him walking 100 yards with a walker. Newsome suffered a major knee injury during the Wisconsin game.
"Been following his progress and seeing him," Harbaugh said. "We've all been really proud of him. He's such a stud. Leaves you with little doubt he will be successful at whatever he does, including football. He's highly motivated. He will be back."