Mensching: Tigers shouldn't take a pass on this offseason
By Kurt Mensching
Special to The Detroit News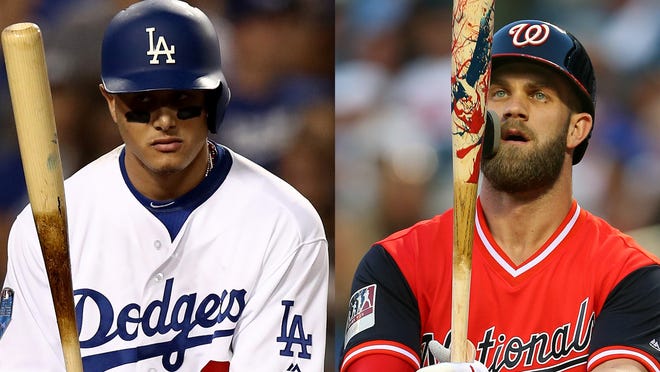 This time of the year used to be fun. As the last game of the World Series finished up and the calendar turned to November, the Tigers gave fans and media plenty of reason to still pay attention.
First came awards season, with Tigers players winning or contending for MVP or Cy Young seemingly yearly. Then came the free-agent market, seeing how each of the A-listers might fit into the team's plans. Then Winter Meetings in December promised the possibility of unexpected trades that could bring a new superstar to the Motor City.
Now … well, this time of the year is just cold, dark and occasionally snowy. It promises to be a long offseason in Detroit.
This isn't entirely unexpected, nor unnecessary. Those shopping trips in November and December began to add up, and at some point you can't outrun your credit card bill. The costs kept rising yet the wins kept falling. The farm was barren, the payroll was near the top of the league.
A little belt tightening was called for. A few lean years would come. We knew it wouldn't be fun, but it would be necessary.
The question then isn't whether a rebuild was the correct decision; it was. The question is how and when you transition from tearing down to building back for the future.
For that reason, while this offseason promises to be an interesting one on the whole, with players like Bryce Harper and Manny Machado available, Detroit's apparent decision to mostly sit it out is a bit of a curious one.
Let's be clear from the start: as fun as it is to sign free-agent superstars, it's generally not a great idea for team building. You mostly end up paying for what they've done in the first half of the career arc while getting the gradual, and sometimes not-so-gradual, decline in production that follows. Prince Fielder was a major bust in Detroit.
And baseball can't be managed like other sports. Signing a superstar quarterback might make all the difference for an NFL team. A superstar starting pitcher still only goes to the mound once every five days.
On the other hand, it's hard to think of a World Series champion without at least a few mercenaries in the lineup or on the pitching staff. This year's Red Sox have several, including a couple of former Tigers. Last year's Astros traded for Justin Verlander.
Those teams built a solid foundation and then added players in the holes that remained.
That might be the plan inside the Tigers' front office, and you can't fault them for not jumping the gun.
Yet team building can't be done all at once either. The first crop of young prospects is quickly coming of age. The team should have several young pitching prospects arriving by 2020, and even a few position players. The time for taking a good look around the system and projecting out future lineups — and needs — is now.
Maybe a player like Machado, who makes no sense in 2019, is a necessary piece in winning in 2021.
Maybe, more realistically, the Tigers open the wallet up to pick up a few players a step or two below those superstars who'll become the necessary regulars on a contending team a year or two down the line. At the worst, they become trade pieces to add more to the rebuild.
What you don't want to hear at this time of year is that the Tigers feel a "burden" from their payroll — a word used by Tigers GM Al Avila earlier this month. The Tigers owe Miguel Cabrera and Jordan Zimmermann a combined $55 million each of the next two years, plus an addition $14 million in payments to the Astros and Rangers this year, and $6 million to the Rangers next.
Every other player on the roster is either in their arbitration period or under the team's discretion. Read: They'll be paid a little bit over the league minimum salary, not a burden.
The Tigers also qualify for league-revenue sharing, based on revenues and market size, now. And that's to say nothing of other league payments and media contracts.
You'd hate to hear a billionaire family under those circumstances calling their team ownership a burden.
These are dark years for the Tigers, expected, necessary.
But they'll only grow darker, for longer, and with fans' hearts colder, by gripping the purse strings too tight.
Kurt Mensching is a freelance writer.