New Tiger Parnell hopeful of return to form
Chris McCosky
The Detroit News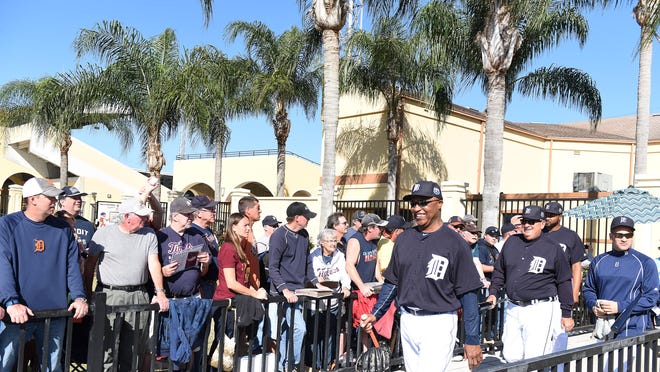 Lakeland, Fla.— The Tigers are hoping to catch lightning in a bottle with right-hander Bobby Parnell. Lightning as in the 100-plus mph fastball he featured with the Mets prior to Tommy John surgery in 2014.
"A lot of times with Tommy John surgeries, there is a delay before the real pitcher emerges again," manager Brad Ausmus said. "That's kind of what we are hoping for."
The Tigers signed Parnell, who was closing games for the Mets in 2012 and 2013, to a minor league contract Thursday and invited him to big league camp.
"I hope that's true," Parnell said of the delayed response to the surgery. "I had a good offseason, one of the more normal ones that I've had the last two years. I think things are going in the right direction. I am very hopeful for this spring. I know after last year I have some things to improve on, for sure. But everything is going in the right direction."
Tigers' Rondon resolutely looks to reestablish himself
Parnell, 31, pitched in 30 games for the Mets last year and posted a forgettable 6.38 ERA and 1.96 WHIP. His fastball velocity averaged in the mid-90s and he didn't regain the feel for his two-seamer or curveball.
He said he hasn't been on a radar gun yet, but said, "It feels like it's coming out well. From a year ago, it's night and day."
Parnell said he had multiple teams interested in signing him, but the Tigers were there right from the start.
"They were a team I was very interested in," he said. "The possibilities here are high. It definitely opened my eyes that they were interested in me."
By high possibilities, he is speaking in terms of the team's ability to win, not necessarily his ability to make the roster — though both certainly apply.
"I was looking at a team that could win," he said. "The lineup and arms are unbelievable here. For me, I feel like if I am pitching well, I can pitch anywhere. I put a lot of trust in myself that I can pitch and perform and be part of this team."
chris.mccosky@detroitnews.com
twitter.com/cmccosky