Writer makes case for Tigers to sign ... Bryce Harper!?!
The Detroit News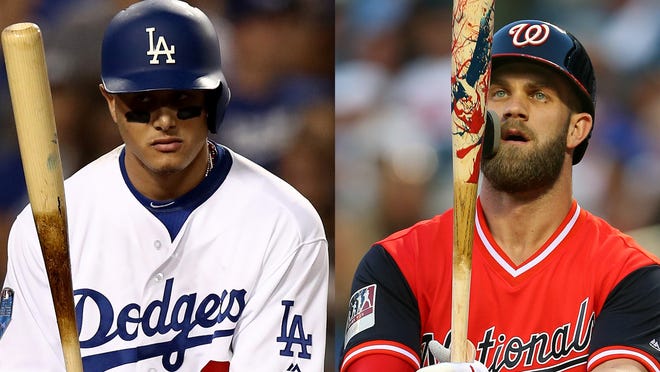 Mega-agent Scott Boras seemingly could take Mike Ilitch into anything.
But Ilitch has died, and his beloved Tigers now are in full-rebuild mode. So, yeah, Bryce Harper isn't going to be on Detroit's shopping list this winter.
That didn't stop one national writer from at least trying to make the case for the Tigers to at least consider the idea.
Sports Illustrated's Jon Tayler has laid out a reason for each of Major League Baseball's 30 teams to sign the star outfielder.
Of the Tigers, he wrote: 
How many Tigers outfielders do you know beyond Nick Castellanos? I'd be a little concerned if you could name more than one. But a trio of Castellanos, top prospect Daz Cameron (at some point in 2019) and Harper is a nice step toward contending once again in the Motor City.
Tayler places the Tigers in Tier 7, or "No chance, no choice," for signing Harper.
Harper, 26, the co-headliner of this free-agent class — along with Manny Machado — is expected to sign a deal in the 10-year, $300-million range. And given the Tigers have cut their budget to around $100 million, and aren't expected to seriously contend until 2020 at the earliest, let's just say their sights are set a tad lower this offseason.
A shortstop to replace Jose Iglesias is GM Al Avila's stated top priority, with Freddy Galvis likely atop that wish list.
The News' Tony Paul projects Harper going to the Phillies for nine years, $301 million.
The MLB free-agent market has been rather slow to develop, with just a couple players signing, including Steve Pearce (Boston) and Kurt Suzuki (Washington). A couple others, Adrian Beltre and Joe Mauer, have retired.
Things should pick up at the Winter Meetings, set for Las Vegas early next month.