Tigers signing veteran left-handed pitcher Matt Moore

Lynn Henning
The Detroit News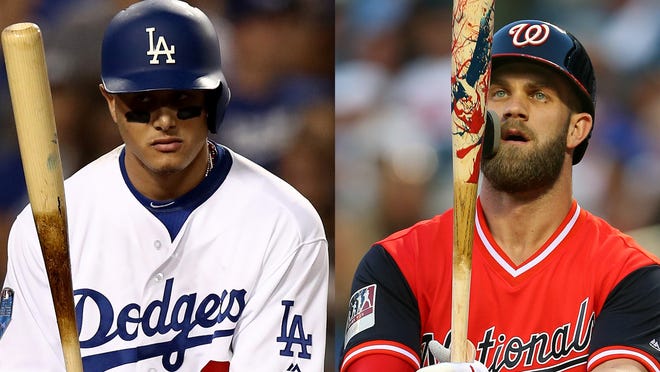 Behind their stated goals to find a shortstop, as well as a starting pitcher, the Tigers had a third priority in mind ahead of 2019's spring camp: a swing-man pitcher who could start or relieve.
They found a potential answer Tuesday when they agreed with left-handed pitcher Matt Moore on a one-year deal, which will not be finalized until a physical exam is formalized.
The agreement was confirmed by a Tigers front-office source who requested anonymity pending completion of the physical. Various reports by national writers Mark Feinsand and Jeff Passan placed the deal at $2.5 million to as much as $3 million, with incentives.
Moore, 29, had some excellent early seasons with the Rays from 2012-13, but has not fared as well in subsequent years with Tampa Bay, the Giants and the Rangers. Last season for Texas, he pitched in 39 games, including 12 starts, and had a 6.79 ERA and 1.66 WHIP. The numbers were markedly better on the road than they were at Texas' hitter-friendly ballpark.
But because of his age, his flexibility, and the Tigers' probable reports from scouts and analytics staffers, Detroit is set to become Moore's next big-league stop.
Moore's fastball remained in the 93-mph range in 2018, while he throws also a curveball (or knuckle-curve) and change-up. He is regarded as more of a fly-ball pitcher, a trait that can be helped by Comerica Park's square yardage.
More:Tigers' payroll remains out-of-whack
But the Tigers will be counting on Moore to pitch better than he did for the Rangers in 2018. In those 39 games spanning 102 innings, Moore was socked for 128 hits — and 19 home runs. He struck out 86 batters and walked 41.
He had Tommy John surgery in 2014, which followed his glowing 2012 and 2013 seasons when he had ERAs of 3.89 and 3.21 in 58 starts.
He pitched in only 12 games in 2015, then was dealt to the Giants in the summer of 2016. He made 12 regular-seasons starts for San Francisco, had a 4.08 ERA, and pitched brilliantly during an outing against the Cubs, allowing two hits over eight innings while striking out 10. But he had a bad 2017 for the Giants, with a 5.52 ERA, and last December was dealt to the Rangers along with international slot money in exchange for a pair of minor-leaguers.
More: Tigers still free-agent shopping as offseason market hits a lull
The Tigers are banking on his relative youth and existing repertoire to help patch their 2019 pitching staff. Moore was an eighth-round pick by the Rays in 2007 out of Moriarty (New Mexico) High.
The Tigers remain in the market for a true starter, which could be any of a long list of free agents: Edwin Jackson, Tyson Ross, Jeremy Hellickson, Derek Holland, Trevor Cahill, Marco Estrada, or Brett Anderson.
The Tigers also remain on safari for a shortstop, with Freddy Galvis, Adeiny Hechavarria and Jordy Mercer the main targets.
lynn.henning@detroitnews.com
Twitter: @Lynn_Henning