NFL's Twitter account hacked, says Roger Goodell died
The Detroit News
The NFL's Twitter account was hacked Tuesday, sending out multiple tweets the NFL commissioner Roger Goodell had died at the age of 57.
The first tweet came at 12:36 p.m. and after thousands of retweets, was quickly erased.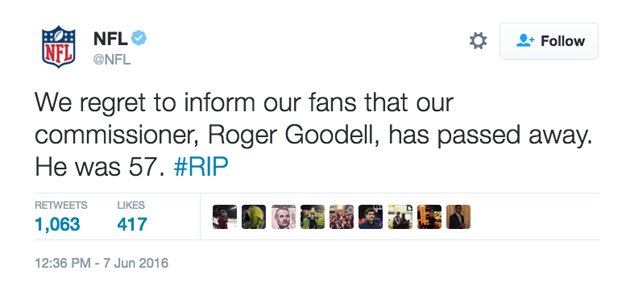 Eight minutes later, another tweet was posted announcing Goodell's death before the hacker sent out a third tweet that said, "OK, OK, you amateur detectives win. Good job." All three tweets were deleted.
Several people were quick to set the record straight, including ESPN.com's Adam Schefter and NFL spokesman Brian McCarthy.