Analyst: MSU's Conklin a no-brainer for Lions if available
Josh Katzenstein
The Detroit News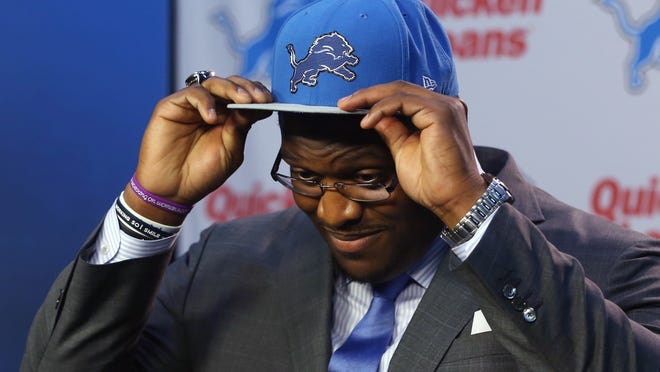 The Lions have been looking to improve their left tackle spot the past few years, and with Riley Reiff entering the final year of his contract, they could try to secure that spot long term in next week's draft.
Whether or not they'll have such an opportunity, though, is unclear. With the 16th pick in the first round, the Lions not have a chance to draft an offensive tackle who'd be better than Reiff on the left side.
However, if former Michigan State tackle Jack Conklin falls to the Lions, NFL Network analyst Mike Mayock said they should be thrilled.
"If Conklin was there, I'd sprint to the podium," Mayock said on a teleconference Friday.
Most analysts project Conklin to go within the first 15 picks, and considering he visited the tackle-needy Titans who pick 15th, the Lions probably won't have a chance to draft him if they keep the 16th pick.
Lions won't automatically pass on red-flag players
Even though the Lions want to upgrade the tackle spot, Mayock said they could also consider going center in the first round.
Alabama's Ryan Kelly is widely considered the top center prospect, and many analysts are now projecting him to go in the second half of the first round.
If a tackle is the pick, though, Mayock said Ohio State's Taylor Decker could help the Lions, and Germain Ifedi from Texas A&M could be an option, too.
"I think your best hope is that Conklin's available," Mayock said. "I don't think Conklin's going to be there, and if he's not there, then you're staring at either Taylor Decker or Germain Ifedi. And you're got to decide if either of those guys are upgrades.
jkatzenstein@detroitnews.com
twitter.com/jkatzenstein